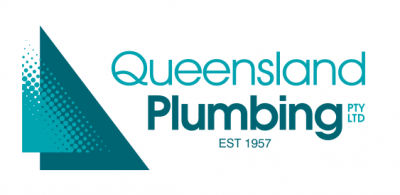 The Reliable Plumbing Service
Queensland Plumbing has been providing services to South-East Queensland communities since 1957.
We have built a reputation throughout Queensland for our professionalism, commitment to excellence in our trade, and providing outstanding customer service.
We are proud to be a family-owned company, whose goals remain the same today as they did when we began over 60-years ago; to improve people's quality of life through expert plumbing solutions.
The team here at Queensland Plumbing can provide a range of services for all commercial plumbing emergencies, repairs and maintenance, including:
Leaking taps and toilets

Cold and hot water

Burst pipes

Water filtration

Valve testing

Shop fit-outs

Gas lines and repairs

Drain replacements and more
Our service team can also perform any scheduled checks or maintenance that may be required for your lease or strata agreements. 
We have specialist plumbers servicing the greater South-East of Queensland, as well as over 160 plumbers in the construction and development field Australia wide.
Commercial entities that can benefit from our industry-leading services include:
Industrial and manufacturing complexes

Child and aged care facilities

City high-rises and apartment buildings

Medical complexes

Shopping and homemaker centres

Hospitality buildings

Retail precincts and many more
We offer a vast array of commercial plumbing services, and our scope continues to grow year after year. We are proud to be able to provide our communities and our nation such a critical trade service.
Commercial Facility Maintenance
If you manage a small or large scale shopping facility, then you need to ensure you have an experienced commercial plumber on call. Shopping centres have vast networks of plumbing and drainage that can become major issues if left unmaintained and without service.
The team here at Queensland Plumbing have been servicing shopping complexes for decades. Our experienced plumbers are continuously improving their skills, to ensure they can provide a consistent quality service.
We can provide plumbing services for all government sectors, be it local or federal. Our team has the field experience to offer service on heritage pipework or in new buildings and facilities.
Queensland Plumbing offers total solution services, including:
Federal and state government buildings and facilities

Hospitals and health services

State libraries and museums

Main roads and transport

Major and auxiliary airports

State and local government care facilities
Our experts can also service plumbing in public thoroughfares, council parks, recreation water supplies and all other government-owned and public utilities.
School Plumbing Solutions
The professionals here at Queensland Plumbing can offer services to all government or private schools, colleges or education facilities for emergencies, maintenance or new installation of plumbing systems.
We can service and maintain your facilities:
Bathrooms and toilets

Gymnasiums and showers

Science rooms

Drink fountains and schoolyard plumbing
Our schools provide vital education to more students than ever before. This means older schools and education facilities plumbing systems are under a lot more pressure than it's original designers intended.
Queensland Plumbing can consult, assess and submit quotes for any plumbing renovations we feel could negate the further excessive costs and frustrations of ongoing plumbing issues.
Commercial Real Estate Plumbing
You can rely on us for commercial plumbing emergencies or for any commercial real estate plumbing services you may require. There is no building too big or small that we can't provide a plumbing solution for, including:
Homemaker centres

Retail outlets

Bars, cafes and restaurants

Office buildings

Co-working spaces

Food production services

Entertainment venues
Our expert plumbers have the experience and know-how to provide plumbing services and solutions for older properties or new facilities. We can also consult and quote on plumbing upgrades if the need arises.
Commercial Drain Cleaning
If you encounter a sewage or drainage emergency on your commercial property or are just seeking a reliable service for general or preemptive maintenance, the team here at Queensland Plumbing can customise a service that suits your needs. 
We have decades of experience in all kinds of drainage and waste-flow plumbing. You can call on us day or night.
Commercial Roof Leak Repairs
Our team is here for you rain or shine. We offer a 24-hour emergency roof leak services for all commercial properties. We are on-call for you to provide:
24-hour emergency roofing

Gutter repair

Waterproofing

New flashings

Skylight sheeting

Duct penetrations
Contact our friendly staff for more information about our emergency roof leak and plumbing services.
Commercial Hot Water Systems
There is nothing more frustrating than losing hot water at a critical time, especially if your business depends on it to operate or provide services. 
We can offer service for all commercial hot water systems on the market, including:
Electric and gas systems

Storage hot water

On-demand 

Solar-powered
We can source and supply original parts where applicable to ensure the supplier covers any current warranties.
 Commercial businesses that may benefit from our hot water service include:
Bars, cafes and restaurants

Gyms, fitness and swimming centres

Shopping centres and public precincts

Public amenities

Offices and shared working facilities

Hotels, pubs and clubs

Theatres and entertainment venues
We have an emergency call-out team on standby to help you with any hot water emergencies that may arise. Contact our team of professionals to find out more.
Commercial Pump-Well Maintenance
Well and water pump maintenance is essential in avoiding unnecessary pump breakdowns or malfunctions. 
We can offer full-service solutions for your well and pump system no matter the size.
We can provide expert advice for new build wells and consult on the best pump to use in your new or renovated building. Contact our friendly trade professionals about well pump installation and maintenance in your commercial building.
Speak to Queensland Plumbing today
If you would like to know more about what Queensland Plumbing could offer you, call our friendly staff today. Leave an email, and we'll contact you at your next available time.